The mission of the Thoroughbred Owners and Breeders Association is to improve the economics, integrity and pleasure of the sport on behalf of owners and breeders.
The Thoroughbred Owners and Breeders Association (TOBA), based in Lexington, Kentucky is a national trade organization for Thoroughbred owners and breeders. TOBA was created in 1961 as a result of a merger between the American Thoroughbred Breeders Association and the American Thoroughbred Owners Association. TOBA's mission is to improve the economics, integrity and pleasure of the sport on behalf of Thoroughbred owners and breeders.
Programs managed by TOBA include the American Graded Stakes Committee, Claiming Crown, Ownership Seminars, Breeding, Conformation & Pedigree Clinics, TOBA Owners Concierge and the Sales Integrity Program. TOBA, in collaboration with The Jockey Club, has also created a free information resource called OwnerView to provide pertinent information to new, prospective and current Thoroughbred owners. TOBA provides international representation for U.S. owners and breeders on the International Grading and Race Planning Advisory Committee, International Cataloguing Standards Committee and International Breeders Federation. Thoroughbred Charities of America (TCA) is the charitable arm of TOBA. TOBA Media Properties, a subsidiary of TOBA, owns The Horse magazine, Eclipse Press and is co-owner of Blood-Horse LLC, in a partnership with The Jockey Club Information Systems. TOBA is represented on the board of directors of the National Thoroughbred Racing Association and the Racing Medication and Testing Consortium as founding members. TOBA maintains a seat on the American Horse Council's Racing Advisory Committee.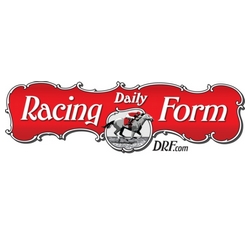 Daily Racing Form
Find expert handicapping analysis, video, online horse wagering, breaking news and more. DRF has been giving horseplayers the tools to win big since 1894.
---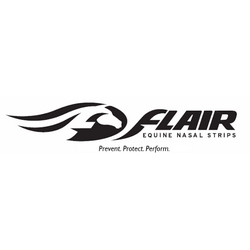 FLAIR Strips
FLAIR Strips are self-adhesive strips that promote optimum respiratory health of equine athletes at all levels by reducing airway resistance and providing improved airflow when your horse needs oxygen most. During exercise when horses begin to breathe hard, the soft tissues overlying the nasal passages are sucked in, reducing the airway diameter. This reduction in diameter causes greater resistance to airflow into the lungs. FLAIR Strips gently support the soft tissues over the nasal passages providing reduced airway resistance during exercise. By reducing airway resistance during exercise, FLAIR Strips help prevent fatigue related injuries, help protect the lungs from injury and bleeding and promote optimal athletic performance.
---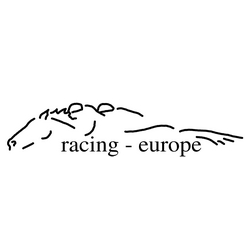 Racing Europe
For 13 years as a TOBA partner, Racing-Europe has been conducting high quality trips to the top events in Europe and elsewhere. We've gone racing at dozens of venues in England, Ireland, France, Germany, Argentina, and Australia, and seen the great classics — including the Epsom Derby, Irish Derby, French Derby, Arc de Triomphe, Royal Ascot, Irish Champion, Glorious Goodwood, Argentine Derby, and the Melbourne Cup. Our travelers have made many new and lasting friends, both here and overseas. Our trips always include visits to training areas and farms, and atmospheric luxury hotels. In addition to our customary European destinations, we have plans in the works for trips to New Zealand, Japan, and Hong Kong in the near future. We invite you to join us as we explore racing and breeding around the world. Please see our website at www.racing-europe.com or call us at (800) 261-0499.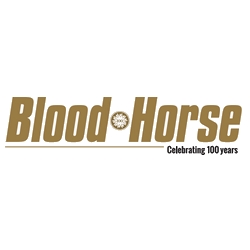 Blood-Horse LLC
Blood-Horse LLC is jointly owned by The Jockey Club Information Systems, Inc. and TOBA Media Properties, Inc.
Its mission is to serve the equine owner and breeder with integrity and improve Thoroughbred breeding and racing. Blood-Horse LLC strives to do so through its Thoroughbred magazines, various digital products and services and the BloodHorse.com website.
Blood-Horse magazine is its flagship publication. Since its founding in 1916, the publication has blossomed into the Thoroughbred industry's premier international weekly news and information magazine and web site for racing and breeding. Coverage includes race reporting, comprehensive analysis, events, trends, debate, farm management, pedigrees, people, profiles, medication issues, investigative reports, breeding news and information, and anything else that is newsworthy and important to the racing and breeding industry.
In addition, Blood-Horse LLC publishes Auction Edge, the industry's leading Thoroughbred auction sales supplement; numerous annual professional products, and a number of publications such as Keeneland magazine, New York Breeder magazine and California Thoroughbred magazine through its Custom Publishing Division.
---

Eclipse Press
Eclipse Press is an internationally acclaimed publisher of over 80 top Thoroughbred and general equine books and educational videos.
---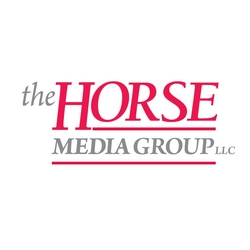 The Horse Media Group
For more than a dozen years, The Horse: Your Guide To Equine Health Care has been essential reading for responsible horse owners and caretakers. Written for hands-on owners and managers of any breed or discipline and overseen by a board of the American Association of Equine Veterinarians (AAEP), this monthly publication provides current, understandable, and practical equine health care information on equine health, care, management, and welfare.