TOBA Membership
TOBA, based in Lexington, Ky., was formed in 1961 and is a national trade organization of leading Thoroughbred breeders and owners. TOBA's mission is to improve the economics, integrity and pleasure of the sport on behalf of Thoroughbred owners and breeders. Projects managed by TOBA include the American Graded Stakes Committee, Claiming Crown, Ownership Seminars, Breeding, Conformation & Pedigree Clinics and the Sales Integrity Program. TOBA, in collaboration with The Jockey Club, has also created a free information resource called OwnerView to provide pertinent information to new, prospective and current Thoroughbred owners. TOBA provides international representation for U.S. owners and breeders on the International Grading and Race Planning Advisory Committee, International Cataloguing Standards Committee and International Breeders Federation. Thoroughbred Charities of America (TCA) is the charitable arm of TOBA. TOBA Media Properties, a subsidiary of TOBA, owns The Horse magazine, Eclipse Press and is co-owner of Blood-Horse LLC in a partnership with The Jockey Club Information Systems. TOBA is represented on the board of directors of the National Thoroughbred Racing Association and the Racing Medication and Testing Consortium as founding members.
Additional postage charges apply for international delivery.
Expedited shipping available for additional fee, please call for more information
TOBA Working for You
The Thoroughbred Owners and Breeders Association provides a range of valuable services for its individual and state association members. North America's most influential and active organization for Thoroughbred owners and breeders, TOBA represents the interests of its members at the industry's policymaking level. TOBA is the voice of owners and breeders – and for the sport of Thoroughbred racing.
Member Benefits
Free Clubhouse Admission
TOBA Membership Directory, Cap and Pen
Discounts on TOBA Educational Seminars
Access to Monthly eNewsletters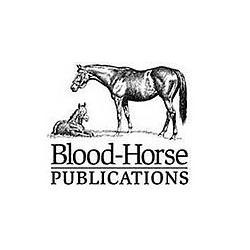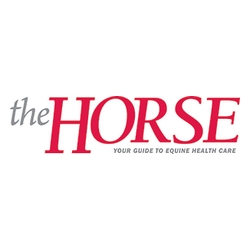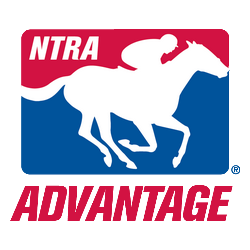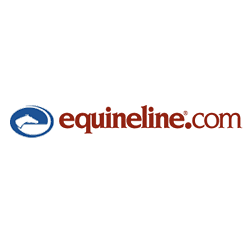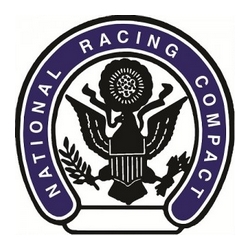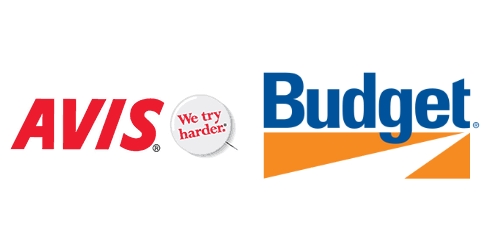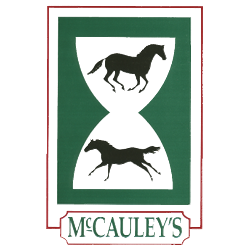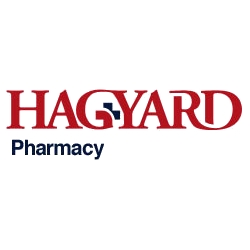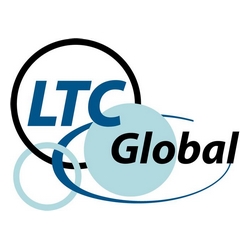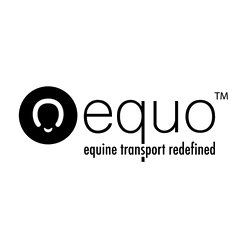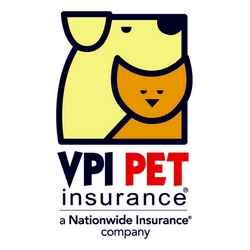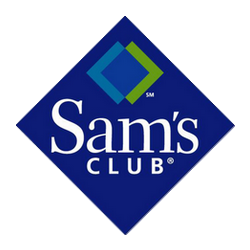 Racetracks Honoring TOBA Membership
TOBA members receive free clubhouse admission to the racetracks listed below with their membership pin and card.
The host track will not honor the membership card on Breeders' Cup Championship days.
* Churchill Downs does not honor the membership card or lapel pin on Kentucky Derby day, Kentucky Oaks day or during any night racing events.
* Pimlico Race Course does not honor the membership card or lapel pin on Black Eyed Susan Day or Preakness Day.
** Member must call the owners' liaison in advance.
*** Grandstand admission only.
**** Belmont Park does not honor the membership card or lapel pin on Belmont Stakes Day.
TOBA Sponsor Members
TOBA's long-term success as the national trade organization of Thoroughbred owners and breeders is due largely in part to the continued support of its members. The sponsor membership is the highest level of TOBA membership. These sponsor members are recognized in TOBA's membership directory and this online directory for a lifetime. They also have the ability to vote on TOBA bylaws.
Prince Khalid Abdullah
Josephine Abercrombie
Adena Springs
John Adger
Robert Agnello
Duncan Alexander
Helen Alexander
Quentin & Elisabeth Alexander
Faisal Alhegelan
John Amerman
John Ed Anthony
Stewart Armstrong
Donna Arnold
Shannon Arvin
Carl Asmus
Roger Attfield
Peggy Augustus
Barbara Banke
Ramona Bass
Walter Bates
Rollin Baugh
Michael & Reiko Baum
Antony Beck
Barry & Judith Becker
Douglas Beebe
John Behrendt
Gail Peters Beitz
James Bell
Reynolds Bell, Jr.
Oscar Benavides, DVM
Robert Berger
Craig Bernick
Paul Bialk
Gary Biszantz
Chet Blackey, DVM
P.L. Blake
G.R. Blanchard
Pamela Blatz-Murff
David & Patricia Block
Tami Bobo
Charles Boden
Joseph & Connie Boff
Ina Bond
Amy Bondon
Ellen Bongard
Edward Bonnie
Donald Brady
Kevin Brady
Larry Bramlage, DVM, MS
Doug Branham
Robert Brent
Albert Brewster
Glenn Bromagen
Darrell & Sadie Brommer
John Brunetti
Magalen Bryant
Brian Burns
William Burns
Larry Byer
Peter Callahan
Alex Campbell
Gilbert Campbell
W. Cothran Campbell
Padraig Campion
Brady Carruth
Mike Caruso
Bill Casner
Anita Cauley
Kerry Cauthen
Anthony Cecil
Thomas Center
Patricia Chapman
Ellen Charles
Susan Chatfield-Taylor
Penny Chenery
Jerry Chiles
Harvey Clarke
Catesby Clay
Robert Clay
Nelson Clemmens
Alan Cohen
Donald Cohn
Charles Kidder & Nancy Cole
Diane Connell
Cornelia Corbett
Kip Cornett
Robert Courtney, Jr.
Irving Cowan
Phillip Creek
Davis Innovation Design & Marketing
Emmanuel & Laura de Seroux
Michael Devlin
Lou Diekemper
Adele Dilschneider
David DiPietro
Orlando DiRienzo
Donald Dizney
Everett Dobson
John Dobson
Ed Dodwell
John Donohue
Jonathan Drake
Sandra Dubose
Aisling Duignan
C. Steven Duncker
Levi Dunlap
Tom Durant
Thor Eaton
Christopher "Kip" Elser
Robert Evans
Wayne Evans
William Evans
R. Douglas Ezzell
P.F.N. Fanning
William Farish
William Farish, Jr.
Tracy Farmer
Brent & Crystal Fernung
Terrence Finley
Charles Fipke
Bertram Firestone
Diana Firestone
Matthew Firestone
Brett Fite
Hugh Fitzsimons
Flaxman Holdings Limited
Gayle Fogelson
Gerald Ford
Geri Forrester
Martha Fortney
Moustapha Fostock
Frank Foti
Joseph Fowler
Craig Fravel
Jerry Frey
Donna Freyer
Kamal Fustok
Edward Gamble
Frank Gardner
Timothy Gardner
Pamela Gartin
E.K. Gaylord
Carl Gessler
E. William Gillula
Rick Gold
Barry Golden
Richard Golden
H. Greg Goodman
Gerald Grabcheski

Richard Granville
John Greely III
John Greely IV
Curtis Green
Helen Groves
Clifford Grum
Carl Hamilton
Emory Hamilton
Lucy Hamilton
Nicole Hammond
Arthur Hancock
Clay Hancock
Deborah Hancock
Seth Hancock
Waddell Hancock
Walker Hancock
Donald Harris
John Harris
Susan Harris
Gregory Hawkins
Vernon Heath
Scott Heider
L. William Heiligbrodt
A. Douglas Henderson
John Hendrickson
William Herrick
Estate of John Hettinger
Milton Higgins III
Muriel Hinkle
Thomas Hinkle
Roland Hoffer
Ronna Hoffman
Carol Holden
Richard Holder
Lois U. Horvitz
Peter Horvitz
R.D. Hubbard
Sam Huff
G. Watts Humphrey
Richard & Susan Imbert
Int'l Racehorse Transport
Barry Irwin
C. Oliver Iselin
Janelle Jackson
M. Roy & Gretchen Jackson
David James
Stuart Janney III
Robert Johnson
Sally Johnson
Gillian Johnston
Marie Jones
Brereton Jones
John T.L. Jones III
Kathy Jones
Russell Jones
W. Lynn Jones
Doulas Joyce
Howard Kaskel
Harry Kassap
Thomas Keith
John Kelly
Michael Kelly
John Kerr
Lora Kilroy
John Kimmins
Ronald Kirk
Franklin Kling
Ken & Judy Klosterman
Gary Knapp
Cynthia Knight
William Koester
J. Michele Kuelbs
Marguerite Labrot
John Lally
Marjorie Lambert
William Landes
Elizabeth Lavin
Kevin Lavin
Leonard Lavin
Lazy F Ranch
Clarence LeBus
Peter Leidel
Sarah Leigh
Richard Lenihan
Meg Levy
Michael Levy
Beverly Lewis
Jeffrey Lewis
Donald V. Little, Jr.
John Liviakis
Wayne Lobdell
Nicholas Loiacono
Robert & Lawana Low
Amanda Simmons Luby, Esq.
W. Bruce Lunsford
Robert Luttrell
Braxton Lynch
Jane MacElree
Earle Mack
Preston Madden
Vivien Malloy
Richard Mandella
Robert Manfuso
John D. Marsh
Richard & Sue Ann Masson
Robert Masterson
John Mayer
Vickie McBee
Richard McBride
Bernard McCormack
Greg McDonald
Dede McGehee
Michael McMahon
Nelson McMakin
Tim McMurray
Robert & Janice McNair
Kenneth McPeek
Eugene Melnyk
Ira Mersack
Edward Messina
Robert Meyerhoff
Bob & Lorie Michaels
A. Stevens Miles
Leverett Miller
Meg Miller Turpin
Herbert Moelis
Carl Moore
Elizabeth Moran
James Morehead
Lynn MorganKen
Morimoto
Jerome & Ann Moss
Ted Mudge
Maurice Mullins
Carol Murphy
Carl Myers
Dana L. Myers
Keith G. Myers
Keith N. Myers
Marsha Naify
Valerie Naify
Drew Nardiello
Alexander Neuman
Rick Nichols
Joseph Nicholson
Gerald Nielsen
Howard Nolan
Northview Stallion Station, Inc.
Oak Tree Racing Association
Robert Ochocki

J. Michael O'Farrell, Jr.
James O'Grady
Clarke Ohrstrom
Vic Oleszkowicz
Paul Orreffice
Audrey Otto
John & Debby Oxley
Mark & Laura Palmer
Jerry Parks
Rosendo Parra
Rodes Parrish
William Parsons
J. Michael Paulson
Andrew Peacock
Cynthia Pence-Spingler
Richard Perkins
Maria Perry
Mrs. E. Norman Peterson, Jr.
James Peyton
John Phillips
Nicole Pieratt
Hiram Polk
Nancy Polk
Andrea Pollack
Carl Pollard
Joseph Pons
Richard & Anne Poulson
Arthur Preston
William Price
Daisy Phipps Pulito
Kenneth & Sarah Ramsey
R. Alex Rankin
David Rarey
Robert Reeves
Reid & Associates Equine Clinic
J. David Richardson
Wilfrid Robinson
Joyce Robsham
Samuel Rogers
Leslie Roncari-Marconi
Susan Rose
Andrew Rosen
Dan Rosenberg
Warren Rosenthal
Andrew Roth
Lynn Rushing
Mike Rutherford
Dermot Ryan
Michael Ryan
Richard Santulli
Anna Sasso
Paul Saylor
Theiline Scheumann
Peter Schiff
Mary Schiffer
Michael & Kari Schneider
Chad Schumer
Barry Schwartz
David Seguias
John Seiler
Frederick Seitz
Lane Seliger
Richard Shaw
Jonathan Sheppard
J. V. Shields
Gary Shultz
Samantha Siegel
Jules Sigler
Earl Silver
Michael Simpson
Bo & Stella Smith
Hamilton Smith
Margaret Smith
Mignon Smith
Diane Snowden
Hal Snowden
Kathryn Standard
Caroline Stautberg
Joan Steinbrenner
Beverly Steinman
Charles Stiller
William Stringfellow
Andy Stronach
Richard Sturgillb
Stuart & Anita Subotnick
Mary Sullivan
Ellen Suthon
Joseph Sutton
Thomas Swales
Curtis Tamkin
Amy Tarrant
John "Tom" Taylor
Larry Teague
Stella Thayer
Becky Thomas
William Thomason
Patricia Thompson
Ramona Thomson
John & Cheryl Toffan
Richard Trontz
Kenny Troutt
Robert Trussell
Elizabeth Valando
D.G. Van Clief, Jr.
Peggy Vandervoort
Thomas VanMeter II, DVM
Glen Warren
William K. Warren
Arthur Watson
W. Temple Webber
L. Dianne Weidner
Alain Wertheimer
Gary & Mary West
Cortright Wetherill
Constance Oneil White
Marylou Whitney
Wheelock Whitney
Stephen Wigmore
Guy Wildenstein
Bennett Williams
Rose Mary Williams
Ward Williford
Peter Willmott
William Wilmot
Carolyn Wilson
James Wilson
Orme Wilson
WinStar Farm, LLC
Richard & Yvette Wira
Carol Woehrle
Jack & Laurie Wolf
Patrice Wolfson
Woodford Thoroughbreds, LLC
Patrick E. Woods
Rene Woolcott
David Wright
Frank Wright
William Wright
Martin Wygod
Darrell Yates
Jeffrey Yingling
Christopher Young
J. Bonner Young
Harry Zahariou
Arnold Zetcher
Member Referral Program
TOBA wants to reward our members who refer others to this international community of owners and breeders! If someone joins TOBA from your referral, you will receive an etched carafe and 15% off your next year's membership (a $75 value) as a token of our appreciation.
There are two ways to refer a member:
Complete the member referral form. TOBA will contact the names listed on the form and if they join, you will be rewarded with the gift and membership discount.
Spread the word about TOBA to your friends and peers. If someone lists your name on the "How did you hear about TOBA" section of their membership application, you will be rewarded with the gift and membership discount.
We appreciate your support!