Contact: Meredith Downey
Director of Marketing & Education
(859) 276-6793
mdowney@toba.org
Red Brand Fence Named Title Sponsor of TOBA National Awards Dinner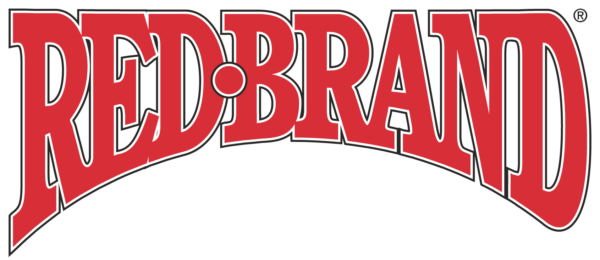 LEXINGTON, Ky. – The Thoroughbred Owners and Breeders Association announced Red Brand Fence as the title sponsor of the 34th annual TOBA National Awards Dinner on September 7.
"We are honored to be part of the TOBA dinner and awards. At Red Brand Fence we consider ourselves part of the industry. We work hard every day to be good partners of NTRA, HBPA, Breeders' Cup, TAA and many racetracks," said Mark Otto, vice president marketing & fence sales at Red Brand Fence. "We have direct contact with farms to understand the needs of the horse and horsemen, working closely with owners and breeders worldwide to create safe and cost-effective fencing."
"We're honored to welcome Red Brand Fence to the TOBA National Awards Dinner as our title sponsor," said Dan Metzger, president of TOBA. "Red Brand's legacy traces back 130 years, which is a remarkable achievement and a testament to their products and being able to meet the expectations of their customers."
Tickets for the National Awards Dinner are available online at www.toba.org.
About TOBA
TOBA, based in Lexington, Ky., was formed in 1961 and is a national trade organization of leading Thoroughbred owners and breeders. TOBA's mission is to improve the economics, integrity and pleasure of the sport on behalf of Thoroughbred owners and breeders. Projects managed by TOBA include the American Graded Stakes Committee, Claiming Crown, Ownership Seminars, Breeding, Conformation & Pedigree Clinics, US-Bred, TOBA Owners Concierge, OwnerView and the Sales Integrity Program. TOBA provides international representation for U.S. owners and breeders on the International Grading and Race Planning Advisory Committee, International Cataloguing Standards Committee and International Breeders Federation. Thoroughbred Charities of America (TCA) is the charitable arm of TOBA. TOBA Media Properties, a subsidiary of TOBA, owns The Horse magazine, Eclipse Press and is co-owner of BloodHorse LLC. TOBA is represented on the board of directors of the National Thoroughbred Racing Association and the Racing Medication and Testing Consortium as founding members.
About Red Brand
Red Brand Fence is a top-quality brand of Agriculture Fencing providing safe and cost-effective fencing for everything from Equine and Bovine farms to residential and pet applications. Founded in 1889 Red Brand provides fencing and agriculture products to farms and homes worldwide. Some of the most recognized farms and horses worldwide use Red Brand as it is long lasting safe and reduces injuries. For more information go to www.redbrand.com